Welcome to the Avon Lake Boat Club
Meetings - 4th Thursday Jan-May & Oct
7:30 PM Old Firehouse
RT 83 and Lake Road


Our annual Clean-up Day, which is in conjunction with Lorain County Beautification Day (formerly known as Pride Day), is scheduled for this Saturday, May 20 starting at 9AM at the Boat Club. Commodore Ray will start the day by reviewing our cleanup goals. We will also take the opportunity to transfer supplies from the shed to the Lake House in preparation for the Spring Social later in the day.
Later in the day the Spring Social will take place with a social hour beginning at 3PM and cookout at 4PM at the Lake House, just east of our Club.
The Club provides the meats, bread, chips, and nonalcoholic beverages. We ask the members to bring something to share such as appetizers, covered dishes, salads, sides, and desserts.
Paul Virgei and Mark Conti have volunteered to Chair the event, and Melissa Watkins has volunteered to lead in decorations. She would like to decorate earlier in the day. We are looking for volunteers to set up and decorate, man the grill and keep the food supply running, someone to create and manage kids games (e.g. corn hole/casting), and of course clean up and return supplies to the shed.
Paul Virgei pmvirgei@gmail.com, 216-212-6416
Mark Conti meconti@yahoo.com 440-847-8987
Kevin/Melissa Watkinks k_skins@yahoo.com 440-787-7600
CRS Food Drive


Buck Delfs wants to thank all that came out to our CRS food drive today. We filled 3 pickups and received $675 in cash donations.
Check out the You Tube Drone Video created by Rich Dickson during the April 30, 2020 Rack Moving
Walleye Cake Recipe
Denny Staab has provided us a tried and true walleye cake recipe. Give it a try.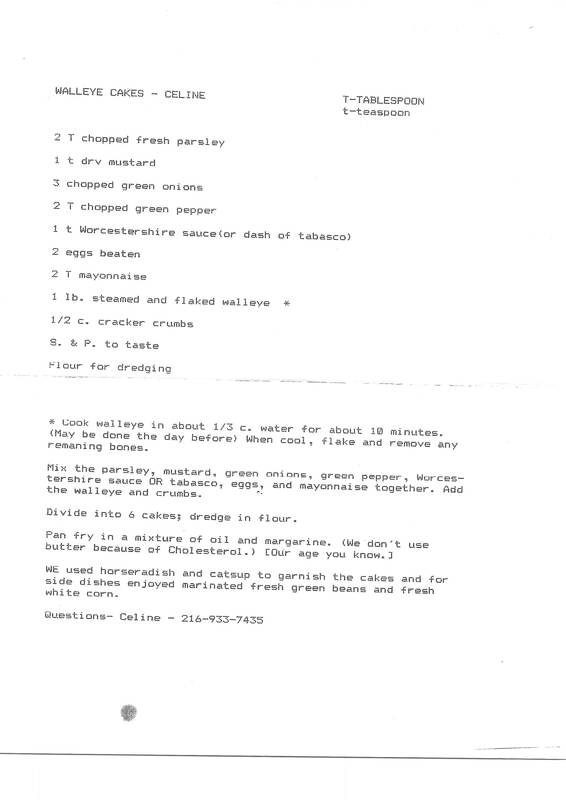 ---
New Listings: Boats for Sale click on the classifieds link under the home tab
---
Need your reels cleaned or repaired? Contact Chris. Located locally, honest and fair.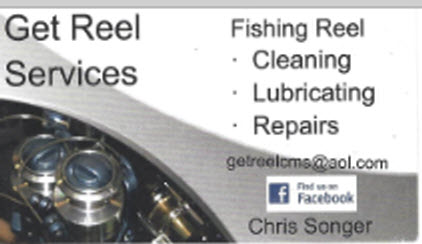 ---
---
Several years back the ALBC celebrated its approximate 50th Anniversary. We compiled a collection pictures and a video to commemorate the event. There are two videos with a runtime of approximately 20 minutes each. Click the links below to see them
ALBC Memories 1
http://youtu.be/VdaY6kUbSJo
ALBC Memories 2
http://youtu.be/7NcNukUqoA0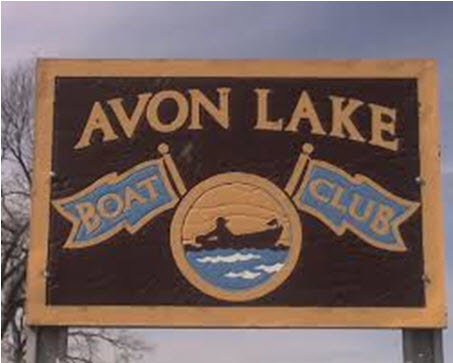 The dues for 2023 are as follows:
(deadline for payment is February 28, 2023
dues are non-refundable)
Regular membership = $250
Retirees = $200
Social Membership = $100
(Social membership is a non-voting member that has established seniority date with the Club and who has waived the opportunity or is waiting for an open boat position to become available. The Social membership fee will be applied to your one-time initiation fee should a position become available)
Seniority Only = $25
(Former active members wishing to retain their seniority status)
Avon Lake Boat Club
PO Box 17
Or
JoeSlife@AvonLakeBoatClub.com
---